---

Bachelor of Science Psychology and Biology * Judson College, Marion, Alabama ‎
Master of Science in Curriculum and Instruction * University of Tennessee
‎

---

I enjoy educating our youth and have done so for 21 years in grades one through eight. I have taught in Tennessee, Kentucky, Georgia and Alabama.

The Power of Words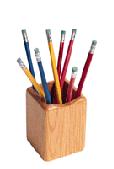 Teaching writing and language skills have always been my passion. I believe that nurturing the love of words and language arts is a gift that inspires, enlightens and enriches a childs life. Over the next school year, I will endeavor to build communication and power skills in your children utilizing all of the creative and technological outlets available to me. I will make learning fun, using lots of singing, chanting, word play and contests to engage my pupils in the learning process. My goal is that each child will carry the knowledge of the written word and it's power with them as they go forward in their educational endeavors.
---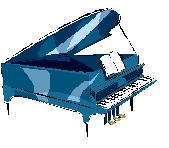 Hobbies
I have a great love of dogs (I have several loveable furbags), gardening (I rescue cast off plants), music (I play woodwinds and piano), and reading (I have many groaning bookshelves to prove it). I also love old homes (I own a 1910 Victorian) and antiques (some rescued from curbside), and have become very adept at restoring both!